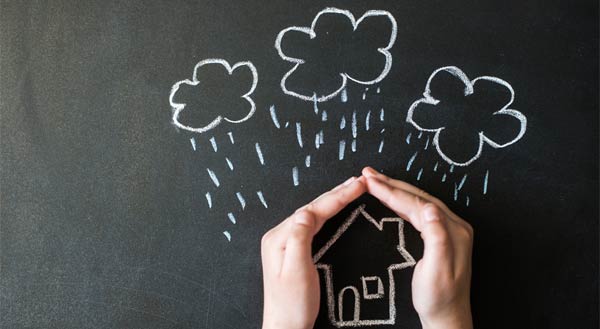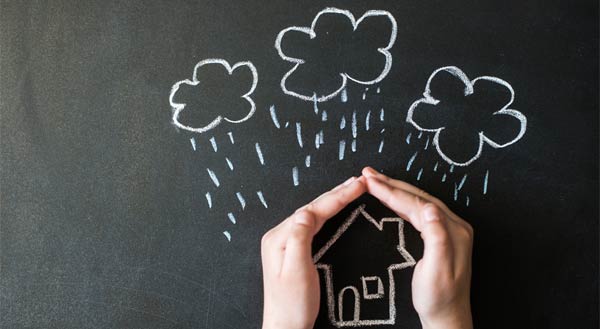 June 1st just passed, and that means the hurricane season is here again. After 10 years of no direct hits, Florida has now been battered by Hurricane Irma in 2017 and Hurricane Michael in 2018, and Florida insurers have seen hundreds of thousands of claims. Speaking of claims, one of the most common claims we saw after Hurricane Irma hit near Tampa Bay, was wind driven rain losses. In these losses the exterior of the home or building was not physically damaged (because we didn't have a direct hit), but rain water still entered the building due to wind from the outside causing damage to the interior of the building. For example, water may can enter underneath a sliding glass door or through a crack in a window. However, when it came to claim payout, many property owners were upset to hear that their insurance company does not cover these types of losses, or they may only cover the building and not your personal belongings for these types of losses.
Does a Standard Homeowners Policy Cover Wind Driven Rain?
Under a standard HO3 Homeowners policy or a HO6 Condo Unit Owner policy endorsed with the Special Coverage A endorsement, the dwelling is covered for wind driven rain type losses, since these types of losses are not specifically excluded. However, when it comes to your personal property or contents, coverage is almost always excluded for wind driven rain loss. Contents in a standard Homeowners and Condo Unit Owners policy is typically covered on a "named perils" basis. This means the peril (or cause of loss) has to be specifically listed in the policy or no coverage exists. Named perils include fire, lightning, explosion, and theft. Windstorm or hail coverage is also covered, but the policy states, "this peril does not include loss to the property contained in a building caused by rain, snow, sleet, sand, or dust unless the direct force of wind or hail damages the building causing an opening in a roof or wall and the rain, snow, sleet, sand, or dust enters through this opening."
Although standard Homeowners policies cover wind driven rain loss to the dwelling, that does not mean all Florida insurance companies cover these types of losses. Imbedded in your Florida Homeowners policy is typically a Florida specific "special provisions" endorsement. This endorsement is always worth reading because it's where many standard coverages get removed, changed, or added. Through either this endorsement or in their own manuscript Homeowners policy wording, many Florida-based insurance companies remove all coverage for wind driven rain losses.
Does a Deductible Apply to Wind Driven Rain Losses?
If the loss occurred during a hurricane, then your hurricane deductible applies. But if the loss is just the result of a bad summer storm, then typically your all other peril deductible applies. It's very important to know and understand your hurricane deductible for this reason.
How Do I Get Coverage?
If you're concerned about these types of losses, you need to either ensure your carrier offers wind driven rain coverage by talking to your agent or purchase an endorsement from your carrier (if offered). Some carriers that formerly excluded all wind driven rain losses, are now offering coverage endorsements for an additional charge.
As hurricane season ramps up, it's important to understand what your policy does and does not cover. Please reach out to your agent if you would like to set up a coverage review or to see if your policy does cover wind driven rain. As always, we can be reached at 727-345-0242, via our website, or you can contact Brian Ford at BFord@InsuranceResourcesLLC.com