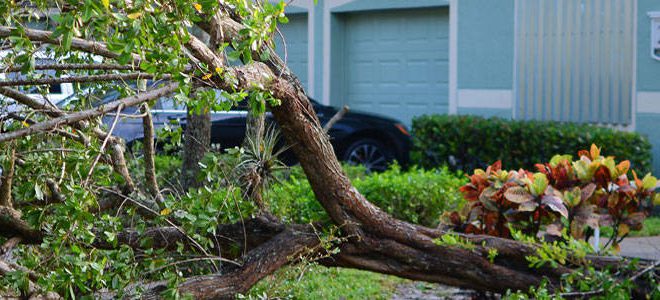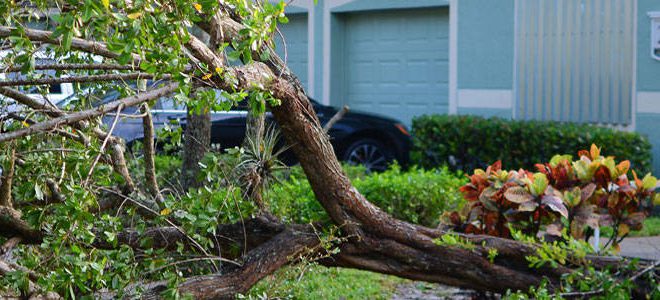 This past month has been an absolute whirlwind for most Floridians, especially those of us who are in the insurance industry. On Saturday, September 9, 2017 most forecasts had Hurricane Irma coming up the west side of Pinellas County as a potential Category 4 hurricane. If the storm would have continued this path it would have caused devastation to the area we work and play in. Fortunately for our area, the storm weakened on Sunday and took a more easterly turn after it hit Southwest Florida.
Although St. Pete did not get hit with a Category 4 hurricane with devastating storm surge, we still saw heavy rains and hurricane force winds, and whenever you see this you're going to see some property damage. For the most part, the claims we have received into our office have not been catastrophic, but the storm definitely did leave a mark.
Our agents have come up with a list of the 10 most asked claims questions we received in the past few weeks from our clients and we have listed them below for your info and reading pleasure!
How does a percentage hurricane deductible work?
Windstorm and hurricane deductibles were introduced after Hurricane Andrew decimated South Florida in 1992 and almost bankrupt some of the largest residential homeowners carriers in the state. A percentage deductible allows insurers the ability to transfer part of the risk of covering coastal properties onto the homeowner. For individuals insured on a HO3 homeowners policy, the deductible is a percentage of the building value (or Coverage A). The most common deductibles are 2%, 5%, & 10%, but there may be other percentage options depending on your insurance carrier.
So, let's say your insurable replacement cost of your home is $300,000. With a 2%, 5%, and 10% deductible your out of pocket expenses if there were to be a hurricane would be $6,000; $15,000; and $30,000 respectively. The higher the deductible you select, the lower your premium will be, but the more you will be responsible for after a storm. Please note the deductible for condo unit owners insured on a HO6 policy form is based on a percentage of the Contents insured, not the Dwelling (Coverage A) amount.
I had a loss due to Hurricane Irma, but I think it's below my hurricane deductible. Should I report it?
YES! You should report all property damage to your insurance company, regardless of the amount of damage.
First off, a hurricane is considered an "act of God," that insurance companies cannot use to raise your specific rates.
Also, most hurricane deductibles for homeowners are "calendar year" hurricane deductibles. This means that once you satisfy your hurricane deductible, you will not need to pay another deductible in the same calendar year (January 1st – December 31st) as long as you remain with the same carrier. So, for example, let's say you had a 5% Hurricane deductible on a $300k house (or a $15k deductible). If you had $10k in damage from Hurricane Irma your insurance wouldn't respond to this this storm, but if we had another hurricane during the calendar year you would only have a $5k deductible before your insurance coverage responded. Please note after your Hurricane deductible is met, your all other peril deductible would apply to future storms
My neighbor's tree fell on top of my roof. How does my insurance coverage work?
The normal homeowners policy will only pay up to $500 to remove a neighbor's tree or trees, provided you have wind coverage and the tree damages a covered structure. This $500 amount is the most the carrier will provide in any one loss regardless of the number of fallen trees.
However, if a tree is on top of your house and creating further damage (i.e. allowing water to come in), most insurance carriers will agree to pay for its removal. This is a result of the reasonable repairs section of the homeowners policy which states that the carrier will pay "the reasonable cost incurred by you for necessary measures taken solely to protect your property from further damage." Please note, this type of loss would be still be subject to your hurricane deductible.
My condo unit didn't have any damage, but our association had major damage to the roof and other common property. Our association also has a large hurricane deductible. Do I have any coverage for these costs I will most likely be assessed?
Most likely you do have coverage! The typical Homeowners policy automatically includes $1,000 of loss assessment and condo unit owners (insured on a HO6 form) typically decide to purchase loss assessment coverage in excess of this amount. The extra amount of extra coverage offered depends on the insurance carrier, but most insurance carriers can offer up to $3,000 to $5,000 in coverage.
However, with this particular scenario your carrier will most likely not pay more than $1,000. You see most carriers have wording in their policies that states that they will not pay more than $1,000 of your assessment per unit that results from a deductible in the policy of insurance purchased by a corporation or association of property owners. This coverage is also subject to your hurricane deductible.
For example, let's say you are unit owner in a small condo association of 5 units valued at $1,000,000. Your association decided to have a 5% Hurricane deductible ($50,000) at the previous renewal to save on premium costs. During Hurricane Irma, the association's roof suffered significant damage, and now it has to be replaced. The association got an estimate and it's going to cost $25,000 to replace. Since this amount is under the association's deductible, and your association lacks enough reserves, they need to perform a special assessment. The special assessment will amount to $5,000 for each unit owner ($25,000/$5,000). Let's say you have a $1,000 deductible on your condo unit owner policy. After application of your deductible your insurance policy will pay out $1,000. Although it's not going to cover the full expenses you will be responsible for it's better than having no coverage at all!
I had about $300 worth of food in my refrigerator that is now spoiled since we were without power for 5 days. Do I have any coverage? 
The failure of power or other utility service is excluded from most every homeowners policy. If the loss was just due to loss of power, your insurance will most likely not respond. However, if the loss of food was a result of a covered loss, such as lighting, fire, or wind, there could be coverage. Please note, the hurricane deductible would still apply to this type of loss.
My home had some damage due to rising waters. Does my homeowners policy provide any coverage since I don't live in a flood zone?
Everyone that lives in Florida lives in a flood zone. Even though your mortgage doesn't require Flood coverage, does not mean you don't live in a flood zone! It means you don't live in a "special flood hazard area." Although your mortgage company doesn't require it, doesn't mean it's not smart to have flood coverage. As we all saw from Hurricane Irma and Harvey, areas in these "non-special flood hazard areas" are susceptible to flood damage.
Just because you live outside of a special flood hazard area, does not mean your homeowners policy will respond. Most every homeowner's policy excludes loss for water damage from flood, surface water, waves, tides, tidal water, storm surge, overflow of any body or water, or spray from any of these.
The National Flood Insurance Program (NFIP) offers preferred risk policies for both primary, secondary, and rental properties. The cost of insuring these properties is extremely inexpensive compared to the coverage they provide. There is a 30 day wait on all NFIP policies, so now (rather than later) is the time to get coverage in place. Please note some private markets have preferred risk options as well, and their wait periods may be less.
My home is uninhabitable due to damage caused by Hurricane Irma. Do I have any insurance coverage?
If the damage was due to wind, your Homeowner's Loss of Use coverage (Coverage D) should apply after your Hurricane deductible if the home was unfit to live in. Loss of Use includes coverage for "Additional Living Expense," or necessary increases in living expenses incurred so that your household can maintain its "normal" standard of living. The insurance carrier will typically pay until the damage is repaired or you permanently locate.
Please note there is no time limit in the standard homeowners policy, but many Florida carriers do impose limits such as 2 years. Also, if loss is caused by Flood and you have a NFIP policy, there is no coverage is provided. However, some private flood carriers are offering loss of use coverage as an added policy benefit.
My home was not damaged by Hurricane Irma, but I was ordered to evacuate because my home was located in a Level A evacuation zone. Do I have any insurance coverage?
The answer to this one most often is, "it depends." The typical Homeowners policy includes Loss of Use coverage if a civil authority prohibits use of your home. However, the coverage only applies if the prohibition was a result of a peril insured against under the policy (i.e. wind). Some homeowner's carriers may argue that flooding was the danger that caused the evacuation, and therefore state coverage underneath your homeowners policy should not apply.
Another thing to note, is that the loss is subject to your hurricane deductible. Therefore, if your home did not have any damage, it's doubtful that you had additional living expenses above your hurricane deductible for the few days that your home was under a mandatory evacuation.
My home survived Hurricane Irma without a scratch, but the same cannot be said for my attached pool screened enclosure. What will be covered by my Homeowners policy?
This one is hard to answer. Typically, an attached screened enclosure is included in your Dwelling coverage (Coverage A), and loss by perils other than Hurricane winds are covered. Most every Florida insurance carrier excludes loss caused by Hurricane, unless you decide to buy back coverage by purchasing the Hurricane Screened Enclosure endorsement for an additional premium. This endorsement will provide coverage if your screened enclosure had damage due to Hurricane Irma subject to your hurricane deductible. The payout you receive really depends on your insurance carrier. Below are some of the most common carriers and, how they handle this endorsement:
My business didn't sustain damage, but I lost income since we were without power, phone, and internet. What insurance coverage do I have?
Most business owners know the importance of business income coverage, which can help to provide loss of income coverage after an insured peril (such as wind) damages your building. However, most Special form (broadest coverage form) policies exclude loss from "the failure of power or other utility service supplied to the described premises, however caused, if the failure occurs away from the described premises."
The only way to have coverage for loss of power if your building wasn't damaged, would be to include what's called a "Utility Services – Time Element" endorsement on your policy. This endorsement gives back coverage for loss of Business Income caused by an interruption of power service. Please note the endorsement typically is subject to the policies time element deductible of 72 hours (or 3 days). If you were business was back up and running on the Thursday after Hurricane Irma, you most likely won't be receiving money from the insurance company.
Please note these answers are based on general insurance policy wording. Many Florida carriers have their own unique policy forms, so it is crucial to read and understand your specific policy. Our agents are not in charge of claim payment, but they can assist you throughout the claims process.
If you have any questions regarding a claim or coverage underneath your homeowners policy, please contact our agency at 727-345-0242 or email Brian Ford, CPCU at bford@insuranceresourcesllc.com