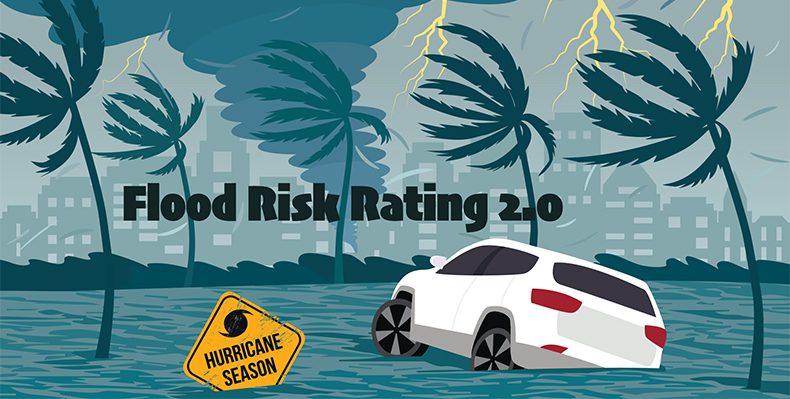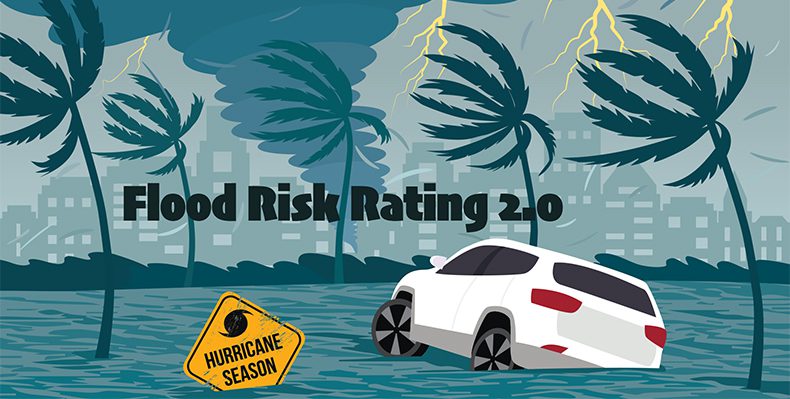 As mentioned in our May blog, on March 18, 2019 the Federal Emergency Management Agency (FEMA) announced the release of Risk Rating 2.0. The goal of this new view of flood insurance rating was to deliver insurance rates that, "people trust, value, and are less complex to navigate."
The plan was to release the new rating methodology on October 1, 2020, but on November 7th FEMA announced they are delaying the release until October 1, 2021. FEMA advised that they needed to further analyze the proposed rating structure to "protect policyholders and minimize any unintentional negative effects of the transition." It also allows the rating to be released for single family homes, multi-unit homes, and commercial properties at one time, instead of a phased approach.
Why Are Flood Rates Changing?
Currently flood rates are determined by a property's flood zone and it's elevation in relation to what FEMA considers the base flood. Although it sounds simple, when you start rating structures that have unique features or are in high velocity VE zones, you quickly see how tricky rating can be. FEMA believes that new technology and actuarial data will allow quick and accurate pricing of a property's true flood risk, instead of seeing whether or not it sits in the 100-year flood plain.
Flood Risk Rating 2.0 will use new data to determine these rates, including the following:
Distance the closest water source (closer to the water source, the higher the rate)
Cost to rebuild the structure (the higher the cost to rebuild, the higher the rate)
Types of flood risk (storm surge, river overflow, heavy rain, etc.)
Actuarial loss data
FEMA hopes that by instituting the new rating methodology it will decrease dramatic rate increases property owners face during flood map changes. They also hope that it will lead to more people purchasing flood insurance, which allows the NFIP to spread the risk of flood insurance.
How Will Flood Risk Rating 2.0 Effect Pinellas County?
As Patty Templeton-Jones of Wright Flood said, "No longer will an A zone in a coastal state be the same as an A zone in say, Montana. Nor will an X zone near a body of water be the same as an X zone more inland." Although much of the info behind Flood Risk Rating 2.0 is behind closed doors, this doesn't sound great for Pinellas county. Pinellas county is a peninsula on a peninsula, and many parts of the county are under the base flood. We also have large amounts of property values around the barrier islands and bay, including our downtown area. The good thing for us is that FEMA will still impose legislative caps on rate increases.
As mentioned in our prior blog, Flood Risk Rating 2.0 will bring significant changes to flood insurance for Floridians. As we find out more information, we'll be sure to release it via our social media, blog, and newsletter. If you have any questions about Flood Risk Rating 2.0, your current Flood insurance, or anything related to your family's insurance plan, please reach out to our agents at 727-345-0242 or contact Brian Ford, CPCU, CIC at bford@insuranceresourcesllc.com