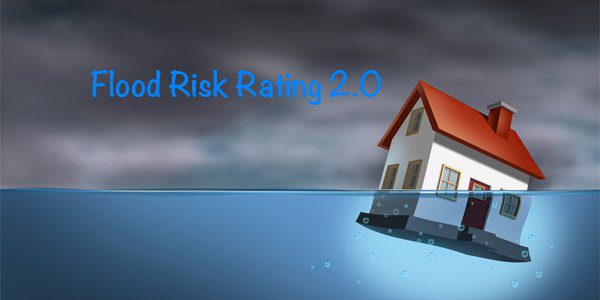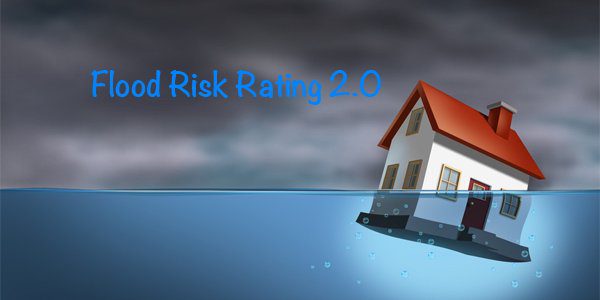 On March 18, 2019 FEMA announced changes to the way it will rate homeowners for flood insurance. Referred to as "Risk Rating 2.0" this is the first major rating update since the National Flood Insurance Program (NFIP) was created in 1969. Although unknown now, we expect that the rating changes could lead to higher flood insurance rates for many Pinellas county residents.
Why are Flood Insurance Rates Changing?
FEMA believes that using their new rating methodology, it will enable them to price flood insurance more accurately with greater transparency. Using new technology and actuarial data, FEMA will focus on an individual property's flood risk, instead of focusing whether or not the property sits in a "100-year" flood plain (or Special Flood Hazard Area). According to Patty Templeton-Jones of Wright Flood in St. Petersburg, "No longer will an A zone in a coastal state be the same as an A zone in say, Montana. Nor will an X zone near a body of water be the same as an X zone more inland."
The plan is to use the following data to determine more accurate actuarial rates:
Distance to the closest water source (or coast)
Cost to rebuild the structure
Types of flood risk (storm surge, river overflow, heavy rain, etc.)
FEMA hopes that be instituting the changes it will decrease the dramatic increases some homeowners face during map changes. They also hope it will lead to more homeowners purchasing flood insurance. This will in turn help the NFIP spread the risk of flood insurance.
Why Is Cost to Rebuild an Issue with Flood Insurance?
Due to caps set by the NFIP, the most coverage that a residential structure can obtain through the NFIP is $250k for the dwelling and $100k for contents. Flood damage data has shown that homes with large property values (in excess of $250k) have larger flood losses than a home with a value of $250k or less. However, the rates charge currently are the same for a $1 million house with $250k in building coverage and a home that's $250k (as long as the base flood elevation, building elevation, and flood zone are the same).
Will Pinellas County See Rate Increases?
Rates are not known at this time, but due to Pinellas county's distance to water and the Gulf's shallow shelf we believe this could negatively affect our coastal community. It's important to note that there will still be legislative caps on rate increases.
When Will the Rates Change?
On April 1, 2020 the NFIP will release the new flood insurance rates. These new rates will then be implemented on October 1, 2020 for all new business policies and renewals. That being said, rating specifics are still unknown, and they are subject to change up until April 1, 2020.
Flood Risk Rating 2.0 will bring significant changes to the NFIP and Pinellas county. As we find out more information, we will be sure to release it via our social media and newsletters. If you have any questions about your current home's flood risk or about your insurance in general as we get closer to hurricane season, please reach out to your agent, call us at 727-345-0242, or email Brian Ford at bford@insuranceresourcesllc.com.