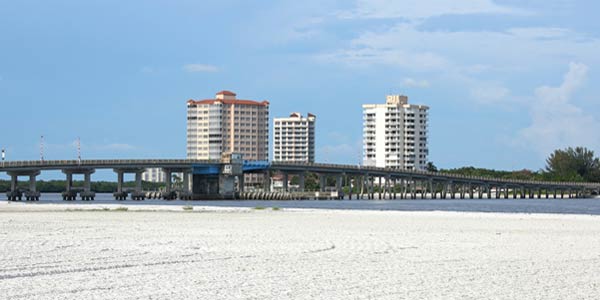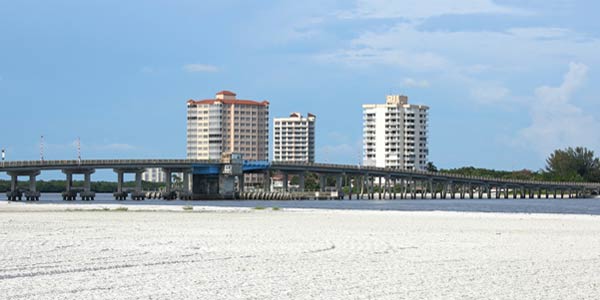 Every condo unit owner should be well aware of loss assessment coverage. After a property loss, such as Hurricane Irma, or a liability loss, such as a slip and fall, your condo association may look to you and the rest of the unit owners to pay for damages. Loss assessment coverage can help you to avoid paying large out of pocket costs from common area claims.
What is Loss Assessment Coverage?
Loss assessment coverage pays for assessments charged against you by an association of property owners (such as a condominium association or HOA). These assessments can either be for property damage to common property or liability from bodily injury and/or property damage that the association is legally liable to pay for. Each HO6 condo unit policy automatically includes loss assessment coverage. And in Florida each HO6 policy is required to provide at least $2,000 in coverage per the Florida Statutes. The coverage is excess over any other policy covering the same property, so the association's policy should always respond first. But if your association's deductibles are high, property limits are low, items are not properly insured (or uninsured), or the association does not maintain adequate liability insurance you and the rest of the unit owners could be on the hook after a property or liability loss.
Typical Condo Association Claims Leading to Loss Assessment
Damaged or destroyed condo building 
After a fire your condo association building was considered a total loss. The building was insured at $1,000,000 per the most recent appraisal, but the actual cost to rebuild is $1,100,000 due to inflation. To pay for the additional $100,000 the association decides to assess each of its 10 unit owners $10,000.
Damaged or destroyed common property
Hurricane Irma damaged your association's pool house beyond repair. Unfortunately, your association decided to self-insure the pool house. The association had a recent board meeting and they will be assessing each of its 10 members $2,500 to replace the pool house which cost $25,000.
Contractor tripped in the common area
A contractor came to repair an electrical issue at the condominium. On his way up to the condominium, he tripped over some debris in the parking lot and landed on his head. The contractor (who did not have Workers Comp coverage) sued the association for $1,200,000. The association does not have an Umbrella policy and only has General Liability coverage up to $1,000,000 per occurrence. The association assesses each of its 10 members for $20,000.
Guest drowned in the pool
A young guest dove into unmarked common area pool. The guest broke her neck and drowned in the pool. The family members of the young girl sue the association for $2,500,000. The association did have an Umbrella policy, but the limits were only $1 million, necessitating an assessment of $500k on the 10 unit owners.
How Much Loss Assessment Coverage Do I Really Need?
As seen in the examples above, the standard $2,000 in coverage may not be enough to cover your entire assessment. When trying to figure out how much coverage you actually need, you should first look at your condo's documents and your condo association's insurance policies. These documents will help you determine what you're responsible for, the limits of coverage the condo association has, and deductibles and exclusions that are in the association's insurance policies. We recommend all unit owners to get the most assessment coverage they can afford. When carriers offer increased limits, the additional annual premium is typically very inexpensive for the exposure.
Using Loss Assessment for an Association's Large Insurance Deductibles May Not Work!
Many condominium boards decide on large deductibles to reduce the association's overall cost of insurance. When losses occur, if the association does not have money set aside in reserves for damages, they typically look to the unit owners to come up with the deductible. Unfortunately, most condo policies (especially in Florida) will only provide $1,000 if the assessment is the result of an association's deductible. Therefore, it is very important to review your association's insurance policies at least annual to review the limits and deductibles.
Does Loss Assessment Coverage Have a Deductible?
Per the Florida Statutes, a condo unit owner carrier cannot allow for a larger deductible than $250. Also, if your loss occurred from the same direct loss as the assessment is coming from, then no deductible should apply to your loss assessment.
Loss Assessment Exclusions
There a few common exclusions that exist in most condo unit owner policies, such as:
Earthquake property damage loss assessments
Volcanic property damage loss assessments
Governmental action loss assessments
What Is the Triggering Event for a Loss Assessment Claim?
The triggering event for a loss assessment claim is the date the association made the  loss assessment. It is NOT the date the damage actually occurred. For this reason you may be responsible for a claim that occurred prior to you purchasing a condo unit. We've seen many claims for new unit owners that purchased a condo after a hurricane which caused damage to the association. That means if you're purchasing a condo, you should ALWAYS ask the board if they foresee any future assessments.
What If I'm Being Assessed by My Condo After a Flood Loss?
Every standard HO6 condo unit owner's policy excludes flood losses. The only way to cover flood loss assessments is to purchase a separate flood policy. The National Flood Insurance Program (NFIP) allows unit owners to use their building coverage for loss assessment charged by a condo. However, the NFIP policy won't pay in the following scenarios:
Loss to personal property of the association
Flood deductible assessment
Loss to a building not insured to at least 80% of its full replacement cost
Loss assessments incurred because the building value exceeded NFIP max limits (max limits = $250k * the number of units)
Assessment charged by a governmental body
Summing It All Up
Loss assessment coverage is one of the most necessary, but commonly misunderstood coverages in a condo unit owner's policy. If you have any questions about your condo unit's loss assessment coverage or about your association's insurance coverage, please reach out to your agent or contact Brian Ford at 727-345-0242 or bford@insuranceresourcesllc.com.