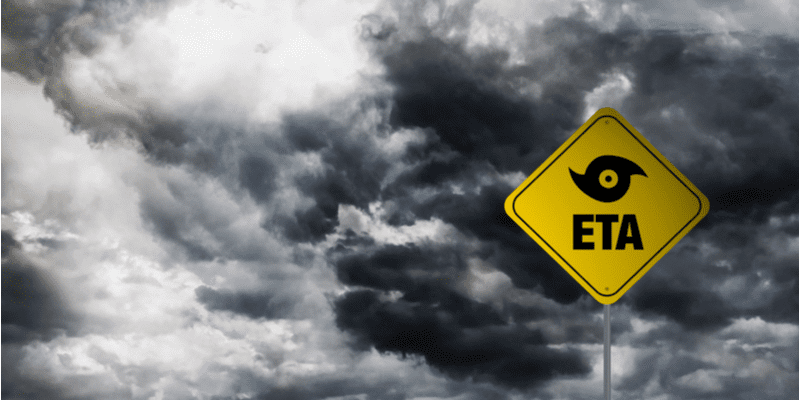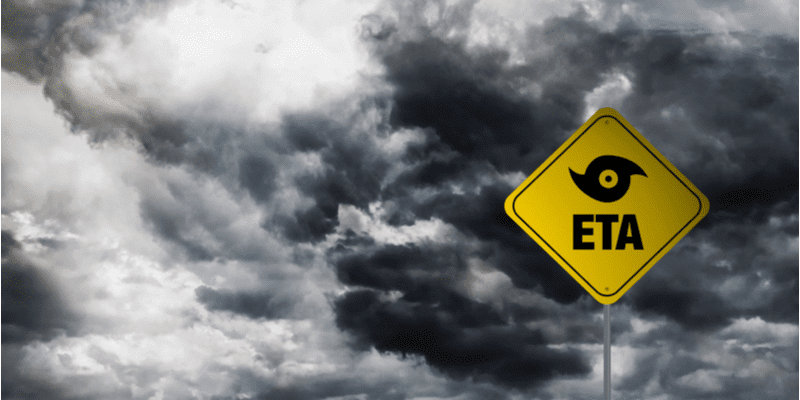 In the wake of Hurricane Eta, our agents have had a lot of questions about what is covered and what is not covered by their National Flood Insurance Program (NFIP) flood policy. The NFIP Dwelling Form, which is used to insure single family homes, town homes, and condo units, goes into detail about what is covered and not covered. However, just like any other insurance policy, the policy contains some flood insurance exclusions.
Flood Insurance Exclusions
The NFIP policy lists about 2 pages of exclusions, which are meant to eliminate coverage for different types of risk. However, we only saw the following 6 exclusions come into play due to Hurricane Eta:
Additional living expense
Additional living expenses include the cost to stay at another residence or hotel and increased food costs while your home is being repaired or is unable to occupy. If you were displaced from your home, these expenses are not covered. Many private market flood insurance policies do cover limited additional living expenses.
Loss of use of the insured property or described location
Loss of use includes loss of rents you suffer while your property is being repaired or is unable to occupy.
Ordinance or law
This exclusion includes the cost of complying with any ordinance or law requiring or regulating the construction, demolition, remodeling, renovation, or repair of property, including removal of any resulting debris. The NFIP policy does give the insured $30k for Increased Cost of Compliance. This coverage however, only goes  towards costs associated with elevating and flood-proofing homes to make them more flood resistant.
Rain, snow, sleet, hail, or water spray
Although these items are not covered by your Flood policy, they may be covered by your Homeowner's policy. However, for your Homeowner's policy to respond wind must first cause damage to the roof or walls. Then the ensuing loss from rain, snow, sleet, hail, or water spray may be covered
Moisture, mildew, or mold
Mold is typically excluded under the Flood policy unless an authorized official has banned entrance to the area or floodwaters remain around the home resulting in mold loss.
Costs of testing for or monitoring of pollutants
The NFIP policy will not pay for testing, such as mold testing, after a flood loss unless required by ordinance or law.
Property Not Covered
The NFIP policy covers your building and contents inside, but there are many items in and around your home that may not be covered based on policy language. To know whether or not property is covered, it's best to review the "Property Not Covered" section of the policy. The flood policy shows 16 categories of items that are not covered, but for this blog we are only going to focus on the following 8 items we saw excluded for coverage during Hurricane Eta.
Fences, retaining walls, seawalls, bulkheads, wharves, piers, bridges, and docks
We saw a lot of dock damage in Eta, but unfortunately there is really no way to insure a frame dock over the water for flood or hurricane loss.
Hot tubs, spas, swimming pools, and their equipment
If your pool or spa had damage from rising waters, there will be no coverage under the NFIP policy. The equipment mentioned includes filters, pumps, and pipes.
Personal property not inside a building
If you had contents that are located outside of your house, such as toys, there is no coverage.
Land, land values, lawns, trees, shrubs, plants, growing crops, or animals
As you are starting to see any property that is outside of the dwelling, will probably not have coverage. This includes all your landscaping and of course the land as well.
Watercraft
Watercraft is excluded as it should be insured separately on it's own boat policy.
Self-propelled vehicles or machines
Similar to watercraft, self-propelled vehicles, like cars and trucks, are insured not on your flood policy, but by purchasing a separate auto policy. Typically, the auto policy will cover flood loss as long as you purchase comprehensive coverage.
Recreational vehicles
Again, this is another vehicle that is better insured on a separate RV policy.
Money and other currency
This list includes accounts, bills, coins, deeds, evidences of debt, medals, scrip, stored value cards, postage stamps, securities, bullion, manuscripts, or other valuable papers.
Hurricane Eta taught many of us in Tampa Bay what a storm with storm surge could do. Hurricane Eta was nasty, but it was not devastating. We were lucky that the storm happened as late as it did in the season where the waters were already starting to cool.
If you have any questions about flood insurance exclusions or your Hurricane Eta loss, please reach out to our agents at 727-345-0242 or reach out to the author and agent of this blog, Brian Ford, CPCU, CIC at bford@insuranceresources.com.