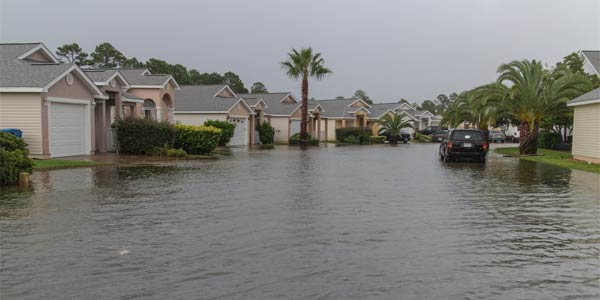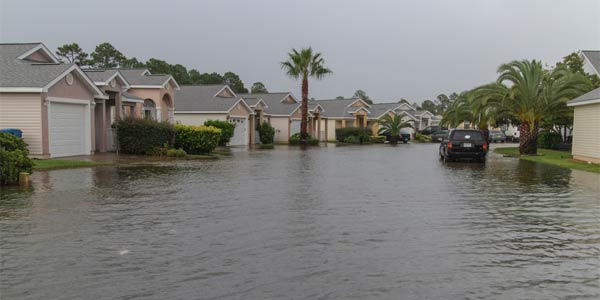 Private flood insurance refers to flood insurance coverage provided by non-governmental, for-profit companies. These companies typically offer a competitive option to the National Flood Insurance Program (NFIP).
Since 1968, property owners have been turning to the federal government's NFIP for flood insurance. The program did its part in covering property owners for years for a reasonable premium until Hurricane Katrina (2005) and Hurricane Sandy (2012) flooded the program with $24 billion in debt. With no way to pay the debt, Congress was forced to reform the NFIP with Biggert-Waters in 2012 and later the HFIAA in 2014. However, many of these changes resulted in substantial premium increases for Floridians.
Around 2012 the private flood market started to play a role in state of Florida. Led by Lloyd's of London, new markets began to appear and offer competitive premiums with superior coverage. Since then the market has evolved with many more international and Florida based carriers now offering coverage.
If you own property in Florida, you need to be aware of these markets and the advantages and disadvantages of moving your NFIP policy to a private market insurance company. If you are considering moving your policy to a private market, it's always best to contact our agents as they know the pros and cons of private flood insurance coverage.
Advantages of Private Flood Insurance
Premiums May Be Less

NFIP premiums are the same regardless of which Write Your Own (WYO) provides the flood coverage.
Private market carriers have different rating techniques which may lead to more competitive premiums. These carriers also are not in debt, so they do not need to surcharge their policies like the NFIP.

Higher Coverage Limits

The most coverage that the NFIP offers for single family dwellings is $250k for the building and $100k for contents.
Most private carriers are able to offer up to $500k or more for building coverage.

Replacement Cost Options

With the NFIP, contents are always valued at actual cash value (ACV). This means depreciation is taken out prior to a claim payment.
Many private flood carriers are offering an endorsement for replacement cost on contents coverage.

For homes that were built after the flood maps (Post-FIRM homes), an elevation certificate which can cost over $300 is required to determine the flood premium.
Private market carriers may not require an Elevation Certificate.

Other Structures Coverage Options

The NFIP limits coverage to 10% of your dwelling limit for detached garages only.
Private flood carriers may be able to offer higher limits for detached garages, and other structures such as secondary residences, gazebos, & sheds

Increased Cost of Compliance (ICC) Coverage Options

The NFIP offers only $30k for the cost to elevate, demolish, or relocate your home if it's considered substantially damaged. In addition, the ICC claim cannot exceed the max limit for building coverage (250k for single family dwellings).
Private flood markets may be able to offer higher limits of coverage and include coverage for updating your dwelling to the current building codes.

Loss of Use Coverage

The NFIP does not offer any coverage for additional living expenses after a loss, such as hotel stay or additional food costs.
Most private flood policies are offering this important coverage.

NFIP policies for commercial buildings do not provide any coverage for loss of income as a result of a building damaged or destroyed by flood.
Many private flood markets are offering this important coverage for businesses which can help prevent bankruptcy.

Shorter Waiting Periods

The NFIP requires a 30 day wait if you don't have current NFIP flood coverage.
Private market carriers typically have shorter waiting periods, ranging from 0 to 15 days.

Government Funding is Not Required

The NFIP relies on government funding and must be reinstated every few years. If legislators don't approve funding the program can lapse, and current coverage may not renew.
Private market carriers have their own funding, so government funding is not required

Rating Factors May Result in Discounts

NFIP does not differentiate premium based on construction factors besides elevation.
Private market carriers may offer discounts if your home is newer, built to current codes, and of more solid construction
Disadvantages of Private Flood Insurance
May Lose Subsidized Rate

This is our biggest concern for Pre-FIRM homes in Pinellas county. At this time, the NFIP does NOT consider private flood insurance continuous coverage. If you drop your NFIP policy for over 90 days, you would be forced to get an elevation certificate and the premium could double, triple, or quadruple based on your elevation. For example, a single story home in Treasure Island with $250k in building coverage, $100k in Contents coverage, and a $5k deductibles current premium is $3,146. If they were rated actuarially since the home is built at ground level (with a negative 5 elevation), the actuarial premium would be $11,486.

May Lose Grandfathering

If your property is grandfathered for continuous coverage you would lose this grandfathering since private flood is not considered continuous coverage. Also, most private flood carriers use current flood zones for rating and do not accept grandfathered flood zones.

30 Day Wait If Need to Return to NFIP

If for any reason you want to go back to the NFIP there is a 30 day wait for coverage to go into effect.

Insurance to Value Requirements May Differ

The NFIP pays out replacement cost coverage for primary single-family residences as long as the building is insured to the NFIP max ($250k) or 80% of the dwelling's true replacement cost (whichever is higher). Since private market carriers may offer higher coverage limits, they may require you to insure at these higher limits or you could incur a "coinsurance" penalty.

Lender May Not Accept

Your bank may not accept private flood coverage for the loan they have your dwelling. It's best to get approval with your bank before moving to a private flood carrier.

Mostly Backed by Non-Admitted Carriers

Many private flood markets carriers are non-admitted in the state of Florida. These markets are not required to file rates with the Office of Insurance Regulation (OIR), so they can have gigantic rate increases. They are also not backed by the state guarantee funds, so if they go bankrupt your claim may not be paid.

Minimum Earned Premiums May Apply

Some of the non-admitted policies may have minimum earned premiums. This means you could be responsible for paying a portion of the premium (typically 25%) regardless of when you cancel the policy.

Not Backed by the Federal Government

Although the NFIP is still in debt, most American's believe that the US will never run out of money. Therefore many people feel more comfortable being protected by the NFIP.

Coverage May be Non-Renewed

Unlike the NFIP, carriers may non-renew your policy due to claims, exposure management, or any reason they see fit.

Inspections May Be Required

Private market carriers typically conduct inspections of properties they insure. These inspections may point out issues you will be required to comply with if you want to keep your policy active .

Rates May Differ Based on Construction Type

Unlike the NFIP, most private market carriers take the building construction type into consideration. Therefore, frame houses may receive a worse rating than a concrete block home.
When Does Private Flood Insurance Make the Most Sense?
Negatively Elevated Post-FIRM properties
Post-Firm V Zone Properties
Properties without elevation certificates
Commercial properties
Properties with multiple structures
Properties not located in a special flood hazard area
If you've never had flood insurance on a property
Commercial tenant with improvements or betterments
Private flood insurance is constantly evolving. With all the changes and new carriers offering coverage in the Florid marketplace, we encourage you to talk with our agents at 727-345-0242 before making any changes to your current coverage. Our agents will be happy to help you in navigating the waters of private flood insurance!
Please feel free to reach out to the author of this article and insurance agent at Insurance Resources, Brian Ford, with any questions you have about flood insurance at bford@insuranceresourcesllc.com.