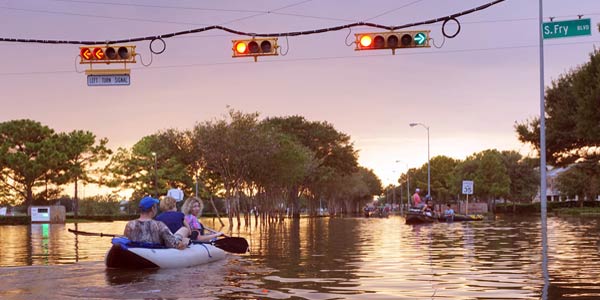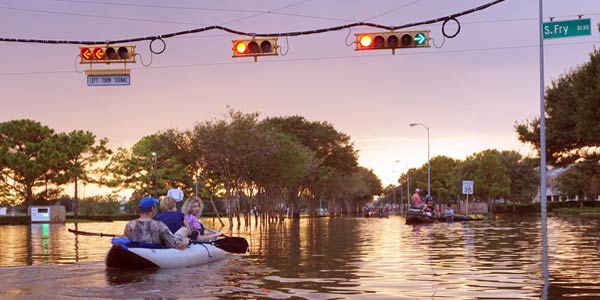 The National Flood Insurance Program (NFIP) is set to see its next set of changes starting April 1, 2019. The changes outlined below will apply to ALL new business and renewal policies effective after April 1, 2019. The April 1st NFIP changes include premium rate changes, changes to the definition of a primary residence, premium increases for severe repetitive loss properties, and declarations page changes.
Flood Premium Increases
Overall average premiums will increase by 8.2% from $926/year to $1,002/year. This does not include the HFIAA Surcharge or the Federal Policy Fee. When those are included, the total average increases is 7.3% from an average total premium of $1,040 to $1,115. Please note this is a national average, not an average for Florida or Pinellas County. Since our area has so many older properties rated with Pre-FIRM rates, the increases will be much more severe in Pinellas County.
Pre-FIRM Policies Rated Without an Elevation Certificate
In Pinellas County, most properties that were built prior to 1974 are considered Pre-FIRM (Flood Insurance Rate Map). These properties were built prior the NFIP's flood maps. Most of these properties are not elevated and they have their first floor at slab level. Nowadays if you want to build in special flood hazard areas you must elevate your lowest living floor above what the NFIP considers the base flood elevation.
Primary residences in most A (including AE) and V zones (including VE)
Other Residential Properties in most A (including AE) and V zones (including VE)

8% average increase
Other residential properties include Residential Condominium Building Association Policies (RCBAPs), apartment buildings, and co-ops

Other non-residential properties in most A (including AE) and V zones (including VE)

8% average increase
Other non-residential properties include churches

Non-primary residences in most A (including AE) and V zones (including VE)
Non-residential business in most A (including AE) and V zones (including VE)
Substantially improved properties in most A (including AE) and V zones (including VE)
Severe Repetitive Loss (SRL) properties in most A (including AE) and V zones (including VE)
Post-FIRM Policies Rated with an Elevation Certificate
VE, V, and V1-30, Zones

6% average increases
Increases for these actuarially rated policies is a result of the Heinz Center's Erosion Zone Study which indicated that current premiums significantly underestimate the increasing hazard from steadily eroding coastlines

AE and A1-A30 Zones
AO, AH, AOB, and AHB Zones

Less than 1% average increase

Unnumbered A Zones
Non-Special Flood Hazard Area Properties
Standard Rated B, C, X, A99, and AR Zones
Increased Cost of Construction (ICC) Premiums
The increased cost of construction fee will see an increase of 3% for all policies except Preferred Risk and Newly Mapped rated policies. Increased cost of construction coverage provides coverage for expenses that a property owner must incur above and beyond the cost to repair the physical damage of the building. This includes the cost to elevate, flood-proof, relocate, or demo a building. Please note it does NOT include increased cost of construction, such as building improvements required local building codes or ordinances.
These are the 1st since October 1st of 2018, and the 1st premium increase changes since April 1, 2018. The premium increases comply with the requirements both the Biggert-Water Flood Insurance Reform Act of 2012 and the Homeowners Flood Insurance Affordability Act (HFIAA) of 2014.
Primary Residence Determination
As of April 1, 2019, 2-4 family dwellings (such as duplexes, triplexes, or quadplexes) may be eligible for primary residence rating as long as the building owner lives in one of the units over 50% of the year. To get this beneficial rating, the policyholder must provide primary residence documentation to the NFIP.
Severe Repetitive Loss (SRL) Premium
Effective April 1, 2019, FEMA is introducing a Severe Repetitive Loss premium for all policies covering Severe Repetitive Loss properties. The SRL premium will be 5% of the annual subtotal premium for all Severe Repetitive Loss policies.
Clear Communication
All policies issued after April 1, 2019 will require that the following message appear on the declarations page: "Refer to www.fema.gov/cost-of-flood for more information about flood risk and policy rating." This website provides insureds with information about flood risk and policy rating. This is a supplement to the cost of flood letters that went out in 2017.
Many in Pinellas county will be upset to see even more flood rate increases coming their way. If you own a property that is currently rated with Pre-FIRM rates, we encourage you to get an elevation certificate. Rating your policy with an elevation certificate could result in a reduced premium. Another option could be private Flood, especially for those seeing large increases, such as non-primary residence and business property owners. There are some downsides of private flood as pointed out in our blog, Private Flood Insurance: Advantages & Disadvantages. However, if you are considering dropping flood altogether this might be a great option. One word of hope is that the new maps which should probably be out later this year or in 2020 are going to benefit many residents in Pinellas county.
If you have any questions about the April 1st NFIP changes or regarding flood insurance in general, please reach out to our agents at 727-345-0242 or contact Brian Ford at bford@insuranceresourcesllc.com