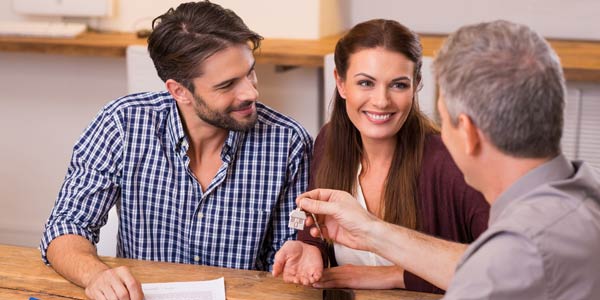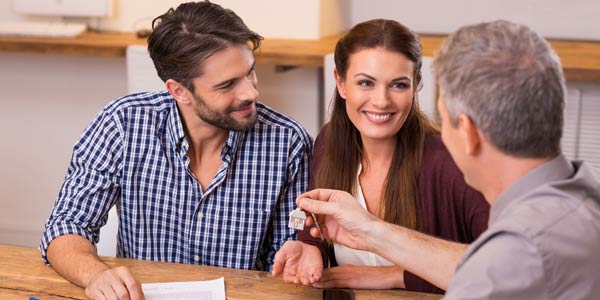 Mortgage protection insurance (MPI) is a form of life insurance that is specifically designed for people who want to make sure their home mortgage is paid if they die or become disabled. Sometimes this type of policy is called mortgage payment protection insurance.
The MPI process is simple. When you die, the insurance proceeds are paid directly to your mortgage company. If your policy pays upon disability or job loss, payments can also go directly to your mortgage company, but generally only for a specified period, typically a year or two. In most cases, disability policies pay only the principal and interest on your mortgage, although some companies have riders you can add to the policy to pay other home expenses, like homeowners' association fees.
MPI is often confused with private mortgage insurance, often referred to as PMI. Current law requires mortgage holders to have PMI if they put down less than 20 percent of the purchase price of their home.
The primary difference between these two types of policies is this. When a bank owns the large majority of your home, they are liable if something happens to you and you can no longer make payments. PMI covers their risk in the event of a foreclosure on your home.
On the other hand, MPI covers your risk in the event you can no longer make payments on your home. It allows you to stay in your home after a traumatic event such as a death, disability or job loss. MPI is the type of mortgage protection insurance every homeowner should have in place for their family.
How much Mortgage Protection Insurance do I need?
The amount of MPI you need will vary depending on your unique situation. Some factors you should take into account when considering MPI are:
Age
Health
Financial situation and resources
Other types of insurance that you have
Some people may think that if they currently own $200,000 on their mortgage that they should buy a $200,000 MPI policy. In some instances, this may be the right choice, but in some cases, you may not need that much coverage.
That's why it is important to work with an agent who can understand and analyze your situation, providing you guidance that best meets your needs and protects you from paying premium costs over and above what may be right for you.
Another important thing to note is that you can buy an MPI policy when you first buy your home, or you can buy it within a limited specified timeframe immediately following the close of escrow. Typically, this is anywhere from 13 to 24 months, but some companies are more lenient and may allow you to buy a policy as much as five years after the fact.
Is buying Mortgage Protection Insurance worth it?
The short answer is…it depends. The questions people have about whether or not MPI is worth it or not are the same questions they have about buying other kinds of insurance in general.
Buy MPI if it meets your needs
For most people, a home is our single largest debt. That means it's going to be the single largest financial challenge facing surviving family members when a breadwinner passes away.
Families often struggle when they are given a large lump sum of money after a loved one's death. The combination of stress, sorrow and changing family dynamics can cause even the best-intentioned people to make costly mistakes.
MPI solves that problem. The value of the MPI policy is directly tied to the balance of your mortgage, and insurance proceeds are paid directly to the bank to take care of the remaining balance.
There are no decisions for the family to make. And the largest and most stressful financial issue facing the surviving family members is resolved instantly.
Buy MPI if you are having trouble getting approved for other types of life insurance
If you have health issues that have or will create problems for you being approved for regular life insurance, such as term or whole life, MPI could be an excellent option for you.
Typically, mortgage protection insurance policies do not require medical exams. This is called "guarantee issue" and means you are not subject to underwriting by insurance companies.
Historically, the amount of insurance coverage on MPI policies dropped as the balance on a mortgage was reduced. Today, the coverage on most MPI policies will remain at the same level you purchased initially.
For example, if your original mortgage was $150,000 and you purchased $150,000 of mortgage protection life insurance, your beneficiaries will now receive $150,000 no matter how much you owe on your mortgage. Your beneficiaries can use the difference between the policy value and what is owed to the bank for anything they want.
If you want to pay off your mortgage early, some insurance companies will allow you to convert your MPI policy to another type of life insurance. This is one of the questions you might want to address up front if you are considering paying off your home early.
How much does Mortgage Protection Insurance cost?
Costs for mortgage protection insurance will vary based on a number of things.
Your age, whether or not you are a smoker and your overall health will partially determine how much your premium will be. If you are seeking a guarantee issue policy that requires no medical exam, then this will not be a factor taken into consideration. However, the flip side of this is that you will probably end up paying more in premiums than if you go through a medical exam.
The national average for a mortgage is $120,000, and assuming that's the amount you owe when you take out a policy, your cost would be about $50 for a bare minimum policy. If you want to add living benefits (payments if you become disabled or lose your job), or you want a return of premium rider, you may end up paying around $150 a month. Another factor that will influence the premium amount is if you buy an MPI policy that provides coverage for both you and your spouse, providing benefits when either one of you dies or becomes disabled.
Be aware that some companies may require your policy to be reissued if you refinance your home, but that's typically only the case if you bought a policy that pays out only the balance left on your mortgage.
Bottom of Form
What does Mortgage Protection Insurance actually cover?
You need to think of mortgage protection insurance as life insurance for your mortgage. As such, what it covers is very narrow and clearly defined, depending on the options you choose for your particular policy.
Death benefit: Mortgage Payments After Death
Self-explanatory.  If you die, your mortgage is paid off.  With today's policies, the value may exceed what is owed, so you could see an additional payout that could be used for any unspecified use.
Disability benefit: Paying Your Mortgage on Disability
This is known as a "living benefit" and your policy will make payments on your behalf if you become disabled, such as if you are involved in an accident.  Be sure to ask how long payments will be made as part of your due diligence when researching policies.
Long term illness: Paying Mortgage after illness diagnosis
Another living benefit…if you get sick, a portion of the death benefit can be applied to your mortgage balance.
For many living benefit payouts, policies will start paying out either 31 or 60 days after you are unable to work. However, some policies are known as "day one" policies and the benefits you receive may be backdated to the date you were first out of work.
Be sure to check with your agent if you are adding living benefits to your coverage.
Mortgage Protection Insurance with Living Benefits
Modern medicine continues to make tremendous advances on many fronts and life expectancy continues to rise.
Diseases that killed people at one time, now only disable them in many cases. As corporate America continues to change and morph, many people lose their jobs through layoffs.
These are all reasons why life insurance companies continue to develop products with more additional living benefits.
For mortgage protection insurance, these forms of additional coverage are added on to policies and are known as living benefit riders. They allow policy holders to tap into their mortgage protection benefits without passing away.
Here's how living benefit riders can make a mortgage protection policy more valuable.
Mortgage protection insurance for terminal illness
In cases of terminal illness, most insurance companies have this as a free benefit. If you are diagnosed with less than 24 months to live, you could receive 75% to 100% of your death benefit while you are still alive.
Mortgage protection insurance for chronic illness
With policyholders who are stricken by chronic illness, this benefit pays out if they cannot perform anywhere from two to four daily activities that include bathing, eating, dressing, toileting, continence or transferring. If the insured cannot perform two of those six, they will receive a monthly payout based on the death benefit. Some companies will have a discounted face amount, whereas some companies will have 100% dollar for dollar distributions.
Mortgage protection insurance for critical illness
For cases of critical illness, this is generally now a free living benefit offered by most companies, but each company defines benefit payouts differently.  This covers illnesses such as cancer, kidney failure, heart attacks, strokes, brain damage and others. Companies normally pay out in a lump sum depending on the insured's age and severity of the illness. This payout is subtracted for the policy's face amount. In some cases, if you use 100% of the allowable funds, then you used 100% of the policy death benefit value.
Why buying mortgage protection makes sense if you have an illness.
Unlike most life insurance policies, buying MPI does not require a medical exam much of the time. It is sold without underwriting. This means if you cannot get term life insurance due to an illness, a guaranteed issue mortgage protection insurance policy could be your best bet. These policies cost more and sometimes they have lower coverage than term life insurance policies that require a medical exam and health history, but they'll pay the same benefit whether you die 5 or 25 years into your mortgage.
Be aware though, like many other types of life insurance, mortgage protection insurance may not be available after a certain age. State Farm, for example, only offers 30-year mortgage protection insurance to applicants age 45 or younger; the age limit is 36 in New York. You'll need to be 60 or younger to get a 15-year policy.
How to Get for Mortgage Protection Insurance
If you are considering buying a mortgage protection insurance policy, your two best options are through your insurance agent or your mortgage lender.
If possible, these should be people you know and trust who will give you the best advice for your situation. Regardless of who you decide to explore a policy with, you should always shop around, because you do have options.
Sometimes, accidental death insurance is a better fit. If you do not qualify for term life insurance, then accidental death insurance may make more sense because it's guarantee issue and means you will not be subject to medical exams or underwriting. If you are presented with several MPI policy options, here are some ways to compare the policies:
Coverage Amounts
Look at what the benefit payout amount is designed to cover.  Make sure it covers all expenses related to your mortgage, including interest and repayments. Consider these factors when deciding exactly how much coverage you think you will need.
Mortgage Protection Waiting Periods
Ask how quickly the policy will be paid out if and when the main income earner passes away. Your family will be under enough emotional stress without having to wonder how long it may be before you see a payout.
Other Income and Assets
You might be able to buy a policy with a lower payout if you have enough other assets, insurance policies or your family will have other sources of income if you die. At the same time, you must decide how important it is to keep family members from having to deplete those assets during a time of transition.
Risk Factors
MPI premiums can vary depending on your health and lifestyle factors. Although no medical exam is necessary in some cases, you can get lower premiums if you can show you are less of a risk because you are healthy and lead a positive lifestyle.
Dependents
If you have children or aging parents who depend on you, try and decide how long this might be the case because it could influence the amount of coverage you decide to seek. For example, if you have teenagers who are moving out of the house if a few years, you may need less coverage because when they leave, it could mean it is appropriate for you to downsize.
The Policy Provider
Any time you purchase insurance, check the firm's financial strength rating with A.M. Best, a rating company that grades insurers to help them evaluate whether the insurer will be able to pay them or not in the event they file a claim.
Remember that all of these variables will have some impact to one degree or another on how much your premiums will actually be, along with whether or not you decide to include living benefits riders.
Is Mortgage Protection Insurance Tax Deductible?
Generally, the premiums payable for mortgage protection are not tax-deductible as the payment is not paid in gaining assessable income. Benefit payments are not assessable for income tax purposes.
Top Mortgage Protection Insurance Plans
You have several options when it comes to purchasing mortgage protection insurance.  Many companies are highly rated by A.M. Best, and will give you the added confidence that you are making the right decision when you buy a policy.
Among these, from our perspective and experience, we have found the following companies to be "the best of the best" when it comes to issuing mortgage protection insurance policies, and recommend any one of them if they are options presented to you by your insurance agent or mortgage lender.
Royal Neighbors Life Insurance Company
AIG Partners Group Life Insurance Company
National Western Life Insurance
Lincoln National Life Insurance Company
Mutual of Omaha Life Insurance Company
Transamerica Life Insurance Company
Sagicor Life Insurance Company
North American Life Insurance Company
Remember, in all cases, it is best to shop for the policy that is not only competitively priced, but that also best matches your individual situation. Working closely with an insurance professional will provide you with the important information you need to make the right decision.
Mortgage Protection Insurance for Homes over $500,000
Can you get mortgage protection insurance for homes over $500,000? Yes.
The biggest difference between mortgage protection insurance for homes over $500,000 and homes under $500,000 is the requirement of a medical exam.
Most companies offer mortgage protection insurance for homes over $500,000 always need a medical exam, medical records, and prescription drug history. Every company is different, but that is a good rule of thumb.
With that said, there are a few companies that offer mortgage protection insurance up to $1 million with no medical exams.
If you're home is worth less than $500,000, it's highly likely you'll qualify for plan that doesn't require medical exams.
Make sure and ask your agent what you can qualify for based on your health and the value of your home.
Summing up…the pros and cons of buying Mortgage Protection Insurance
Let's summarize the pros and the cons of buying mortgage protection insurance:
Mortgage Protection Insurance Pros:
Mortgage protection insurance earmarks funds specifically for the largest single debt item that you have…your mortgage.
Takes the guesswork out of protecting your home if you die or become disabled.
Removes the emotions and stress associated with receiving a large lump sum payment and possibly mishandling it. Money goes straight to the mortgage company when a benefit is paid out.
Relatively inexpensive.
Often comes with a guaranteed issue proviso, meaning no medical exam is required.
Can be obtained at times when other forms of life insurance may not be available.
Living benefit riders can be added to cover unemployment, disability, or illnesses.
Mortgage Protection Insurance Cons:
It is not always necessary to get MPI if you have other life insurance in place or other financial means to take care of your mortgage if you die.
It may be an unnecessary expense.
With a guaranteed issue MPI policy, your premiums may be much higher than with a policy that requires a medical exam and history.
MPI policies are narrow in scope. They do not allow the same flexibility as term life insurance in terms of how money can be used.
A decreasing death benefit may be a limiting factor. Because the death benefit can be matched to your mortgage balance, it doesn't give you much flexibility if things change in your life. Worse, policies are usually level premium, meaning that, as time goes on, you're literally paying the same for less.
If you're healthy and have never used tobacco, you'll usually pay more for mortgage protection insurance than you would for term life insurance.
Unlike other types of insurance, it's difficult to get a quote for mortgage protection insurance online.
Prices for mortgage protection insurance can vary widely; there is less transparency in this market and there are too many variables to accurately compare prices.
For some policies, premiums might only be fixed for the first five years, and then they could go up or they could go down.
As always, before making a decision to purchase any kind of insurance policy, including mortgage protection insurance, it is best to consult with a trusted agent who can compare rates, your situation and provide you with the best possible policy for your situation.
We want to thank Drew Gurley of Redbird Advisors & Policy Zip for the information presented in this blog!
If you have any questions about mortgage protection insurance, please contact us at 727-345-0242 or email Brian T. Ford, CPCU, CIC at bford@insuranceresourcesll.com