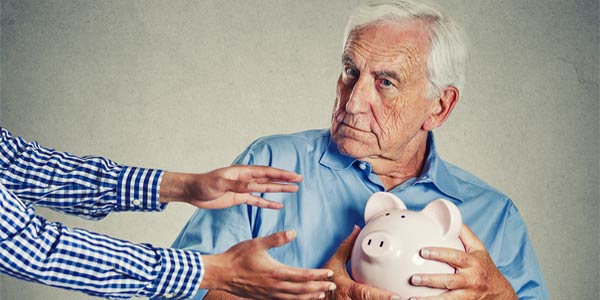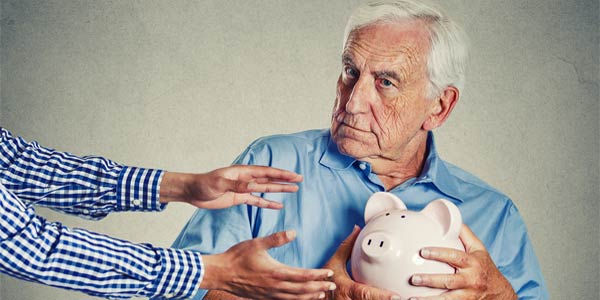 Most condominium boards we talk with believe they have proper controls in place to prevent theft of association funds. However, the fact is that one of the most common and costly claims for a condo association is loss of funds by members of the board or the property manager. For the coverage provided, employee theft and other crime coverages are some of the most affordable and valuable insurance coverages your association will purchase.
Is Employee Theft Coverage Required for Condo Associations?

Some associations chose to self-insure for employee theft type losses, but those condos that do are in direct violation of the Florida Statutes. They also may have difficulty finding potential unit owners, as FHA backed loans also require employee theft coverage.
Florida Statutes & Employee Theft Coverage for Condo Associations
In Florida, the Statutes (section 718.111 (11)(h)) require that condominiums carry insurance or fidelity bonding on ALL persons (including the President, Secretary, & Treasurer) who control or disburse funds of the association. The policy or bond must cover the maximum funds that will be in the custody of the association or its property manager at any one time. Therefore, if your association chooses to not have coverage, you are in direct violation of the Florida Statutes and setting your association up for potential legal issues.
FHA Requirements & Employee Theft Coverage for Condo Associations
For an FHA loan to be approved for a potential unit owner, associations with over 20 units must have employee theft coverage at least equal to 3 months of all aggregate assessments plus the costs of all reserves. Obviously, there are always buyers with cash, conventional loans, & private loans. However, if your association choses to not have adequate employee theft coverage it typically leads to less buyers and potentially a drop in property values.
Selecting Adequate Employee Theft Limits
The most common way to determine the proper employee theft limits is to look at how much funds the association has in its operating and reserve accounts. Remember FHA financing requires that 3 months of assessments be included as well, so we recommend adding those to your coverage limit. Funds do change so we recommend reviewing this limit(s) at least each year and making appropriate changes.
Penalties for Associations Not Carrying Adequate Crime Limits
If the condo board elects to carry inadequate limits, they may face complaints or lawsuits from association members for knowingly underinsuring, thus leaving association open to penalties and inadequate claim payments. Penalties can range from $10 to 30 unit, per the Florida Administrative Code. Also, claim payments that are inadequate could lead to large assessments on all unit owners.
Is There a Difference in a Fidelity Bond vs. Employee Theft Crime Insurance?
For the most part a fidelity bond is synonymous with employee theft (aka employee dishonesty) coverage. Both options protect your condo association against monetary loss due to board member theft. That being said, bonds typically only provide one coverage (loss of funds by employees) and do not allow for much tailoring. They may also require you to specifically list who on the board you want to cover. On the other hand, employee theft crime coverage is typically purchased on a standard crime insurance policy. Many insurance carriers that provide coverage to the condominium world have tailored their policy wording and endorsements for associations. These crime policies typically cover all members of the board. You may also be able to add an endorsement to cover your association's property manager or other individuals (such as accountants) that handle association funds. Crime policies also offer other valuable coverages that can be added for a small additional premium.
Crime Policy Coverage Options
If your association choses to purchase a Crime policy in lieu of a bond, there are many additional coverage options besides employee theft. Below are some of the options available to your condo association:
Forgery or Alteration – covers your association against bad checks or bank drafts
Funds Transfer Fraud – covers loss when someone other than an "employee" alters a negotiable instrument
Theft of Money & Securities – covers loss of your association's money or securities that are either inside or outside of the premises (or potentially both)
Computer & Funds Transfer Fraud – covers loss of damage to money & securities that are fraudulently transferred using a computer from your condo or a financial institution's premises
Money Orders & Counterfeit Money – covers loss from the acceptance of fraudulent money orders or counterfeit money
Traditionally businesses had to select coverage limits for each one of the coverages they decided to purchase. However, with condos the chance of loss for these additional coverages is much less than other business entities. Therefore, many condo association-oriented insurance providers have begun to offer options that cover the other crime coverages for a reduced premium. The "blanket coverage" option allows an association to select a large blanket limit to cover all the coverages. Some other carriers offer the other crime coverages at a low limit (i.e. $25k) and then provide employee theft at your association's desired limit. Both options help to better protect your association against loss of funds.
Do Condo Crime Policies Have Deductibles?
Most crime policies include a small deductible (typically $1k to $2,500) per coverage depending on the coverage limit. However, many carriers do offer a $0 deductible option for a small additional premium. Therefore, your board should review the premium and deductible options with your agent before deciding on their crime deductible(s).
Discovery vs. Loss Sustained Coverage Form for Condos
If your board choses the Crime policy option, your association typically has 2 coverage form options: discovery and loss sustained. We typically recommend the discovery form if it is available. With the discovery form losses are covered as long as they are discovered during the policy period. It does not matter when the loss occurred, but only that you had coverage when the crime was discovered. However, with the loss sustained option claims are only covered if the loss was both "sustained" and discovered during the policy period. There are some other nuances of both forms, but we'll leave that for a blog on crime insurance!
Social Engineering May Not Be Covered by a Traditional Crime Policy
Social engineering refers to scams used by cyber criminals to deceive or manipulate their victims into giving out confidential info or funds. For instance, a cyber-criminal may pose as your bank representative and deceive your property manager or Treasurer into sending funds to unauthorized bank accounts. Although it may seem like this should be covered by Computer and Funds Transfer Fraud coverage, there is often an exclusion in this form for "voluntary parting." If your association is interested in getting coverage for these kinds of attacks, the best option is to purchase a cyber liability policy that includes coverage for social engineering coverage.
If you have any questions regarding crime coverage for your association, please contact Brian T. Ford, CPCU, CIC at bford@insuranceresourcesllc.com or via phone at 727-345-0242. Brian works with many condo association boards throughout Florida. He is also a licensed Community Association Manager (LCAM) and participates in the Community Association Institute (CAI).