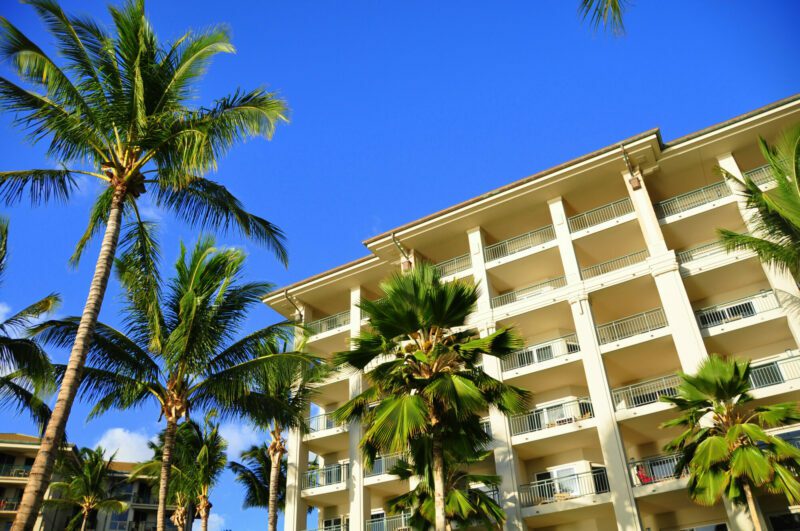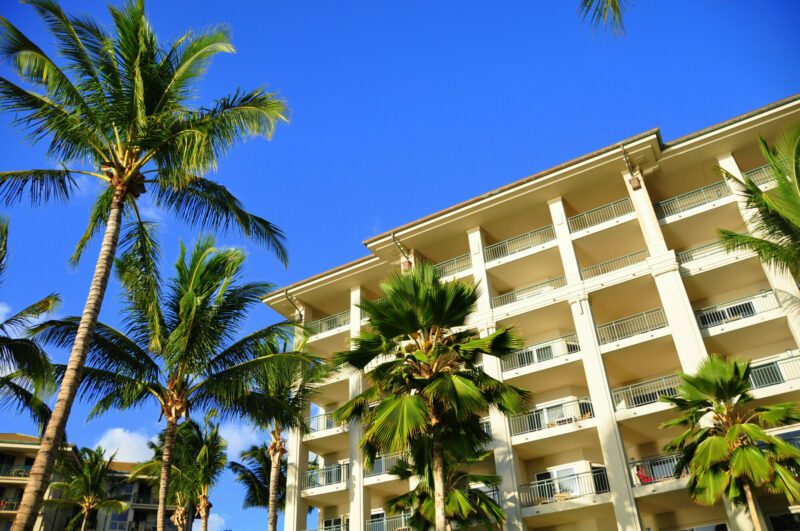 The insurance market for condos over the past couple of years has seen a lot of changes. Due to recent natural disasters, the Surfside condo collapse, increased litigation, and fraud we've seen many carriers either pull out of the state of Florida add restrictive exclusions or require significant increases in premium. Unfortunately, we don't believe that these changes and rate increases will stop in 2021, especially in the aftermath of the Surfside collapse. In this article, our commercial condo agent and part-owner, Brian Ford, has compiled a list of 9 reasons for these insurance increases that are occurring throughout Florida.
Reinsurance Rate Increases
Due to Florida's potential for catastrophic hurricanes, all of the admitted (and a lot of the non-admitted) use reinsurance as a means to protect substantial wind losses. To simplify it, reinsurance is insurance for insurance companies. Most admitted Florida property markets, such as American Coastal, Avatar, and Heritage, pay a premium to "cede" or transfer the wind risk to varying different reinsurers. Prior to Hurricane Irma in 2017, when the state escaped 10 years of storms, those rates were very low.
However, after Hurricanes Irma (2017), Michael (2018), Sally (2020), Eta (2020), and other storms those rates have jumped significantly. Reinsurance carriers insure risks both nationally and globally, so storms and disasters in other states, such as Hurricane Laura in Louisiana, the California wildfires, and the 2020 winter storm in Texas can impact pricing in Florida. Due to losses, reinsurance rates have jumped anywhere from 10-25% year over year over the past few years. So, when insurance companies have to take a 20% or more increase on insuring their hurricane risk exposure, they always try and pass that through to the insured through rate increases.
Active 2021 Hurricane Season
According to NOAA and Colorado State University, 2021 is supposed to be an "above-average" Atlantic hurricane season due to the absence of El Nino and increased Atlantic water temperatures. According to CSU's article, they are predicting 17 named storms, 8 hurricanes, and 3 to 4 Cat 3 or higher storms. This also plays a factor in reinsurance pricing.
Surfside Condo Collapse
Although there is still a lot of speculation as to why the Surfside condo collapsed and whether or not that collapse would be covered by the Property insurance policy, it has already led a lot of insurance companies to be more restrictive when writing condos. As a result, we've already seen a few carries cut back on the age of buildings and roofs that they will write. We've also seen carriers now require more information, such as board minutes, financials, and inspection reports before they'll offer coverage. This will not only be a Property insurance concern, but also a General Liability, Directors & Officers, and Umbrella Liability concern, due to the lawsuits that will follow, and as a result, we'll most likely see increases on most lines of business in the near future.
Increased Litigation in Florida
According to varying reports, Florida accounts for about 3/4's of all the United States property lawsuits. Part of the reason behind the increase was a Florida Supreme Court ruling in 2017 (Joyce vs. FedNat) that allowed for attorneys to use contingency risk multipliers in most property insurance cases. If an attorney can get a case to go to trial the attorney earns about 2-2.5x of their normal rates (which are already very high). Therefore, we've seen a lot of insurance companies just pay claims that they would have before been able to go to court and win. This and the claims frequency issues have led to a lot of carriers non-renewing multiple policies.
Increased Water Damage Claims
Due to the age of most condo buildings around Florida, especially Pinellas county, we've seen more and more water damage claims. Personally, I've been part of over 5 water damage claims in the past year. All of the claims have been from buildings that were built in the 1980s or older that had some sort of pipe or HVAC issue that led to a loss.
AmCap Insolvency
In April 2021, AmCap, which got its start in St. Petersburg as part of ASI, declared insolvency and was put into receivership. AmCap, who prior to the insolvency had an A rating by AM Best, insured a lot of condo associations throughout Florida. However, they also had a lot of exposure in Texas and Louisiana, and they had a ton of claims as a result of Hurricane Laura and the freezing in Texas in 2020. Due to their insolvency, carriers like American Coastal and Heritage have picked up a lot of their business, which in Florida was typically newer (2002 or newer) condos, and as a result, we're seeing the standard markets be less interested in older condo associations.
Age & Location
The age and location of coastal condominiums play a huge factor in rating. Many of the condos that were built in the 1980s condo boom are now 40 years or older, which is when we start to see a lot of plumbing-related issues. Also, we've seen many carriers that do write older condominiums now require proof of updates, especially of the major systems including the roof, plumbing, and electrical. This has been even more prevalent since the Surfside building collapse.
Roof & Water Damage Fraud & Claims Frequency
Over the past few years, contractors have found ways to fraudulently file insurance claims and charge extremely high construction claims costs to insurance companies. A couple of years back it was water claims, but now it's roof claims. Contractors have been going door to door, advertising on social media platforms, putting yard signs up, and more to get people to file insurance claims. If there was ever any bad storm that hit, they would go out in drovers to solicit their services, but when there were no storms, roofers would still go out and claim there was roof damage due to Hurricane Irma or some other recent storm.
There have been multiple accounts that have shown contractors actually causing damage to roofs to mimic an insurable loss, such as using a ballpoint hammer to mimic hail damage. And often they did it to older roofs that were just past their useful life and needed to be replaced as a maintenance item. This has caused most of the markets to tighten up their roof age guidelines (some home carriers are down to 5 years on a shingle roof) and it's part of the reason insurance companies posted a $1.6 billion loss in Florida in 2020, which was a relatively slow storm year. Obviously, this was a bit more prevalent in single-family homes, but unfortunately, the insurance companies that insure single-family homes are the same ones that insure residential condominiums.
Decreased Carrier Appetite
Due to all of the above factors, a lot of carriers, including some Lloyd's markets, have pulled back from writing properties in Florida or increased their rates substantially. We're seeing this a lot on the barrier island and in coastal counties, like Pinellas. And simple economics states when you have fewer markets competing, the price is going to go up. Due the all these factors, we believe condo insurance rate increases are going to be a new normal. No board member wants to deliver higher premiums to their unit owners, especially with many needed capital improvements occurring, but the reality is that these increases are coming and due to the tightening in the markets, there is not much your association can do besides preparing for higher rates.
That being said, this could also be a time to review the insurance for your association with another qualified agent. While most agents have similar markets, we've recently seen many associations that were not properly shopped when they came up for renewal and we've also seen many associations that were not placed with an agency that focuses on condo associations.
Insurance Resources, based in St. Petersburg, FL has been handling insurance for coastal condo associations for over 20 years. Our agents are well familiar with the intricacies of the Florida marketplace and the carrier landscape. If your board has any questions regarding your current insurance package, please feel free to reach out to Brian Ford, CPCU, CIC at bford@insuranceresources.com or 727-345-0242.