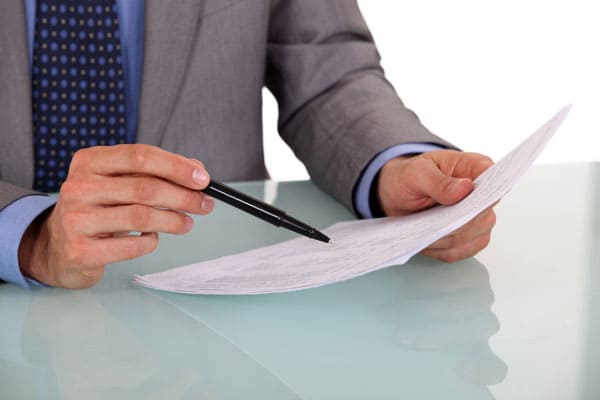 It's 2:30 AM on a Wednesday morning. Your family is sleeping, and all the sudden you awake to a strange noise. You stumble out of bed and walk into your kitchen to find water flooding the entire room as a result of a broken pipe. Without thinking you grab your phone to search Google for a water extraction company. You call the first one that offers 24/7 service, and they say they can be out to your home in less than an hour.
Forty-five minutes later the young contractor gets out of his vehicle and walks up to your door. He has a stack of papers that he says he needs you to sign in order to take care of the water damage. It is the middle of the night, you are exhausted, and you want the job done, so you quickly sign the forms without stopping to review them. The contractor cleans up the mess and sets up fans to dry your home. You are exhausted but relieved.
What you do not know is that you've just signed over all of your policyholder rights and benefits to that contractor. Because you signed a particular form, that contractor can now control your insurance claim and charge whatever they want to without agreement from you or your insurance carrier. The contractor has now become the insured for this particular claim. If the contractor inflates the claim excessively, the insurance carrier may only allow a partial payout. If the contractor sues the insurance carrier over an unpaid claim, you could be required to produce documents, appear in court, or give a statement under oath. Worse yet, the contractor may put a lien on your house for the unpaid work.
It's called Assignment of Benefits, and it is the latest scam happening in the insurance industry. We all remember when sinkhole claims were front and center on the news, and were eventually excluded from most Homeowners policies due to the rising costs insurers had to pay out for unscrupulous claims. Well, Assignment of Benefits is the next thing that is causing waves throughout the insurance industry. Insurance carriers are looking at ways to curb their use, but are having difficulty getting legislation passed in Tallahassee.
We just returned from the Florida Association of Insurance Agent's Conference in Orlando this past week, and this issue is front and center with every Florida homeowner's carrier. Carriers advised that nearly 60% of the claims that have occurred this past year in the state of Florida are from water losses. The only way that these Florida Homeowners carriers can continue to be profitable enough to pay claims if a hurricane were to make landfall in the state is to either sub-limit the payout, exclude water all together, or increase premiums.
So What Can I Do Now?
PREPARE. Water remediation & roof repair are where insurance carriers are seeing most of these types of claims. If you own a home, call our agency and ask for a water remediation or roof repair contractor that is approved by your Homeowners carrier.
READ. If you do find yourself in the situation where you have to find a contractor in a moment's notice, please read everything before you sign. You do not want to sign away your policyholder rights.
For more great information on hiring a contractor, please visit the Federal Trade Commission's website: //www.consumer.ftc.gov/articles/0242-hiring-contractor