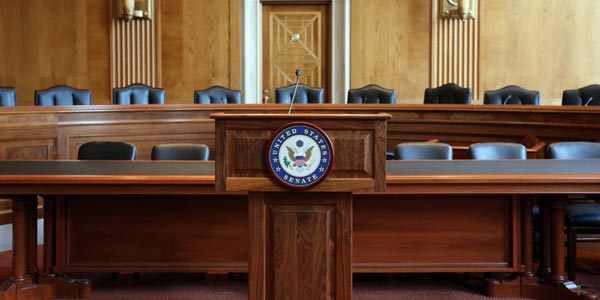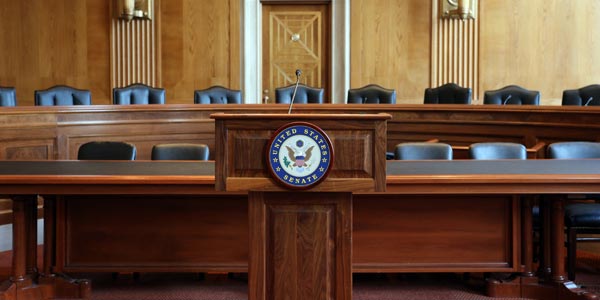 On Tuesday, November 14, 2017 the US House of Representatives passed the 21st Century Flood Reform Act (HR 2874) with a whopping 237 to 189 vote. If passed by the Senate and the President, the bill would extend the National Flood Insurance Program (NFIP) for another 5 years. The NFIP, which saw another devastating year of flood claims, is set to expire on December 8th.
Our agent, Brian T. Ford, has read the entire bill and has provided us with his highlights below.
21st Century Flood Reform Act Highlights:
Extends the NFIP until September 30, 2022
Decreases the maximum annual premium rate increase from 18% to 15%
Provides flood insurance affordability programs for eligible low-income households
The administrator of the NFIP, the Federal Emergency Management Agency (FEMA), must disclose their premium methodologies & must hold public meetings
FEMA must come up with different rates for coastal and riverine (i.e. inland) flood risk
Adopt a monthly installment premium test program
Program must clearly communicate to policyholders their property's flood risk, including a history of the flood claims at the property
Communities will voluntarily be allowed to purchase a policy to cover all residential & non-residential properties within the community
FEMA must make data on historical claims, required coverage, and previous damage available to the current owner of a property within 30 days of a request
States must require a seller or lessor to disclose to a new purchaser or lessee any previous flood damage or flood claims, and any obligation to purchase flood insurance
FEMA must study and develop an implementation plan for including replacement cost value of premium rates
Adds a premium cap of $10k for certain residential properties
Institutes premium mitigation credits for buildings that make efforts to flood proof their buildings
FEMA must review flood coverage for cooperative unit owners (at this time, cooperative unit owners CANNOT purchase building coverage, and can only use 10% of their contents limit for improvements and betterments)
Requires Federal agency lenders and Federal mortgage entities to accept private flood insurance
Government bodies including HUD, Fannie Mae, and Freddie Mac must develop requirements relating to the financial strength of private flood carriers
FEMA must consider any period during which a property was continuously covered by private flood insurance to be a period of continuous coverage
Write Your Own (WYO) companies (which currently write and sell NFIP policies) will be allowed to sell private flood insurance
FEMA must provide data related to NFIP risks, premiums, & claims to the public
Policyholders can receive mid-term refunds if they move from the NFIP to a private flood company
FEMA must study the practicality of flood damage savings accounts
FEMA must use risk assessment data and tools in determining rates (not just flood maps)
Changes the appeals process if a policyholder disagrees with an elevation determination or flood zone
Requires communities to develop plans for mitigating flood risk to continuously flooded properties
Allows for $60k in additional increased cost of compliance coverage for an additional surcharge ($30k is the max increased cost of compliance coverage available now)
FEMA must commission an annual independent actuarial review
Amends the HFIAA surcharge for certain properties.

Increases the amount of surcharge from $25 to $40 for primary residences
Decreases the surcharge from $250 to $125 for non-primary residences located outside of special flood hazard areas
Increases the surcharge from $250 to 275 for non-primary residences and non-residential properties

FEMA must institute a uniform rate of assessment for all policyholders if increasing premiums
Changes many rules for multiple loss & extreme repetitive loss properties, such as increasing of rates and minimum deductibles
Eliminates NFIP coverage for properties with excess lifetime claims
Reduces commissions paid to Write Your Own companies
Individuals can take out loans up to $25k without flood insurance (the maximum was $5k before)
State, local government, or private lenders may require flood insurance for a structure located outside a special flood hazard area
Policyholders must submit claims no later than 120 days after the flood event
GAO must study options for simplifying the NFIP
All peril policies (including fire, wind, & flood) will satisfy the mandatory purchase requirement
NFIP must transfer part of its risk to reinsurance or capital markets
A Long Road to Go in a Very Short Time
Although we have issues with certain intricacies of the 21st Century Flood Reform Act, our agents are happy that our government is making an effort to create a sustainable flood insurance program for the years to come. It's currently sitting in the Senate Committee on Banking, Housing, & Urban Affairs. With the looming December 8th deadline we hope that our Senate leaders in Washington DC will make moves to tailor and pass the bill.
If you have any questions about flood insurance or the 21st Century Flood Reform Act, please reach out to Brian T. Ford, CPCU at 727-345-0242 or bford@insuranceresourcesllc.com